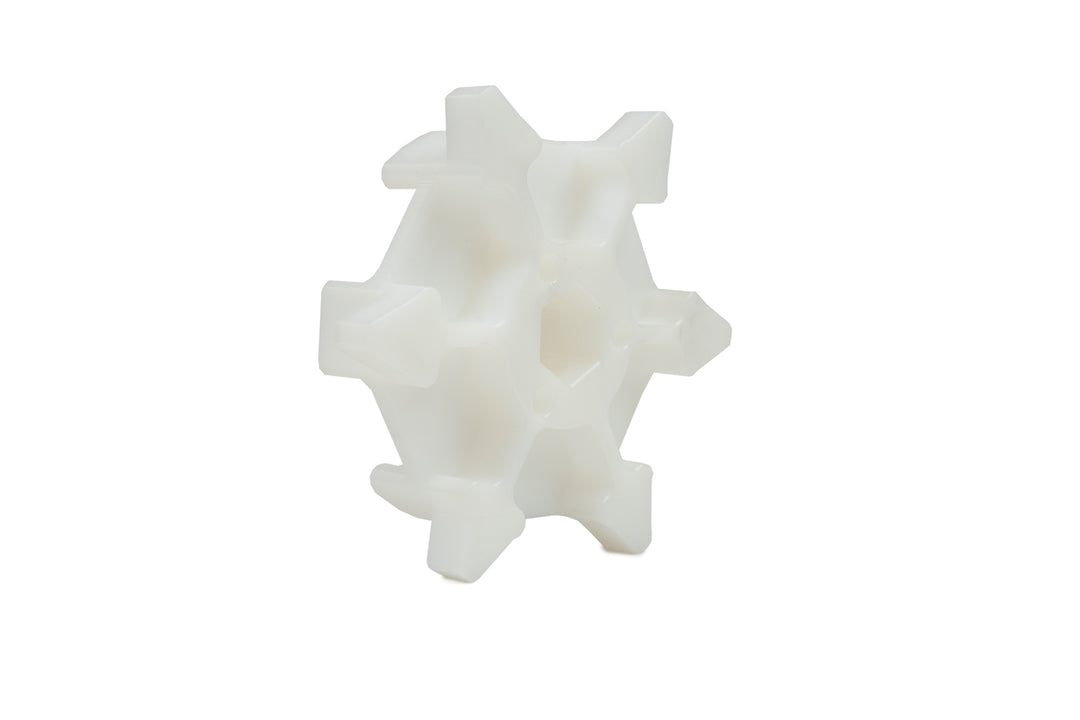 3" Track Driver Set
4400-2000-22
This drive wheel set is intended for installing a Timbersled ARO 3" x 129" Gen-2 track with 5.5" narrow rail spacing on the XFR snow bike kit.
To install this set up onto the XFR, you will need this driver set and the track from Timbersled. MTN.TOP does not sell the track. These are the only components needed to complete the job.

Note: One drawback to installing the Timbersled 3" is that the track is 11 ½" wide and the MTN.TOP XFR runs a 12" track. You will have some extra clearance between the side of the track and the inside of the tunnel.
Specs:
6 tooth x 3.0" pitch

5.625" OD x 1.875" wide

Fits 1 ¼" hex drive axel

CNC machined UHMW plastic
Fits: XFR 1 ¼" drive axle

Sold Each 

(must order 2 for a set)
---