MTN.TOP snowbike
Manufacturer of snowbike kits to convert a dirt bike motorcycle to snow.
Developed by Allen Mangum, the man that has paved the way for modern snowbikes as we know them today.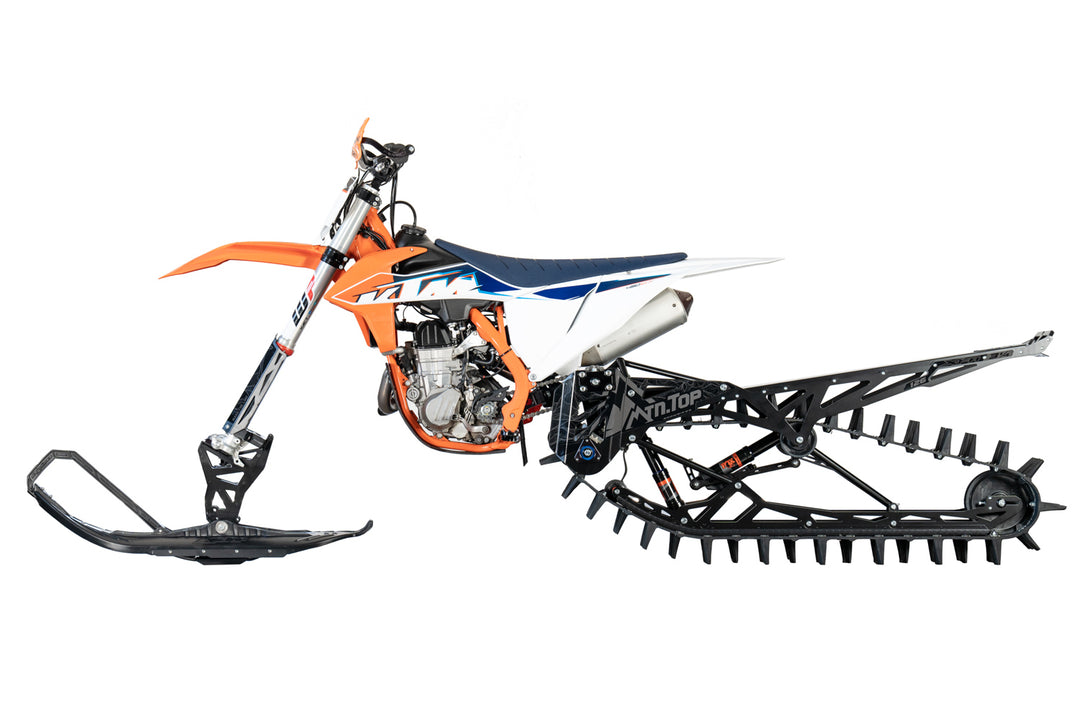 NEW 2024 MTN.TOP XFR
2 Models to choose from
Simple installation 
Extreme backcountry product, designed for the mountains
Fluent ride and handling that is second to none
Lightweight design that is purely functional
Full line of factory accessories available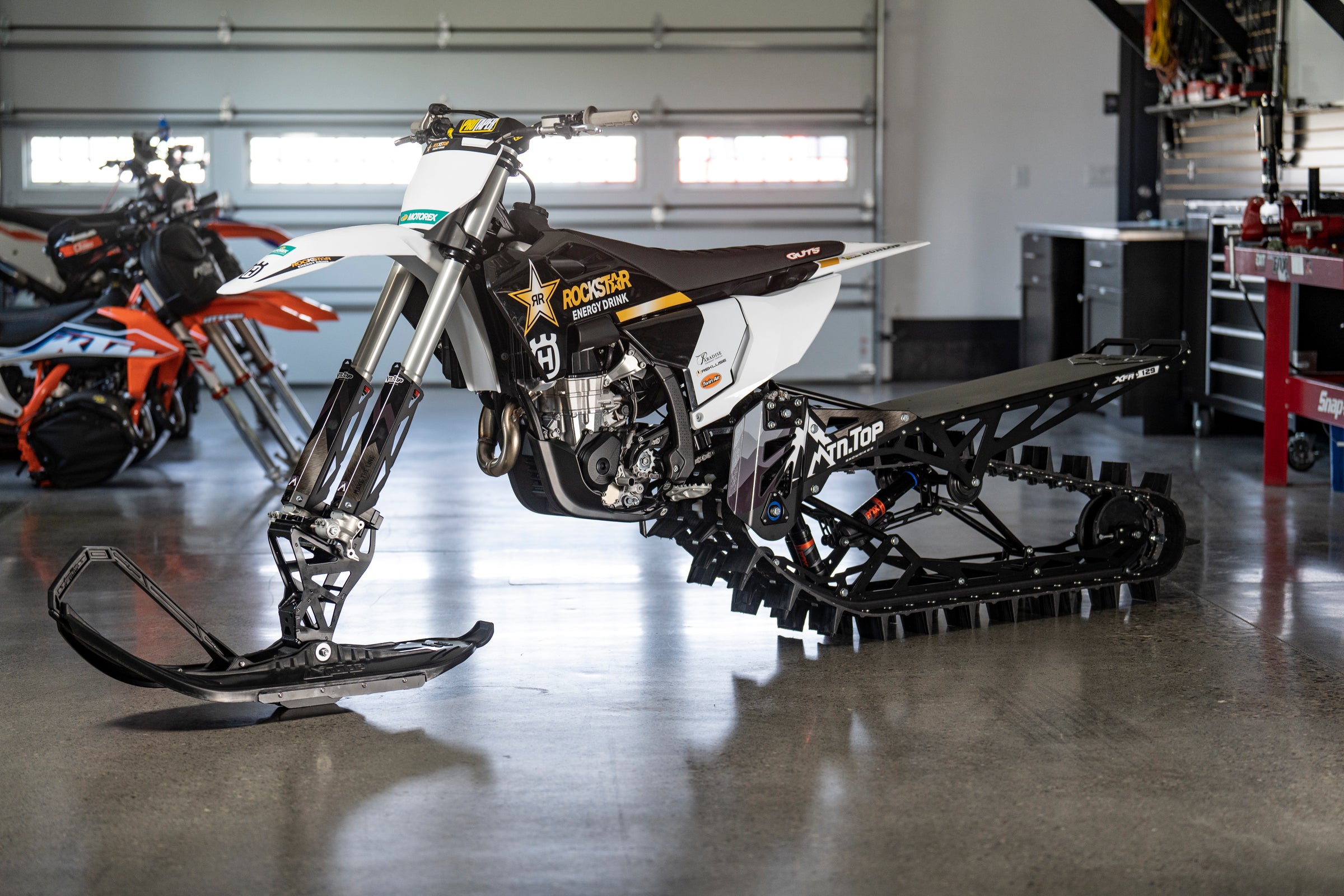 MTN.TOP Products
Most snowbike experience in the industry. 
Built with pride in the Pacific Northwest, USA.
Each product is designed and  perfected by us.
Meeting our functionality and durability standards.