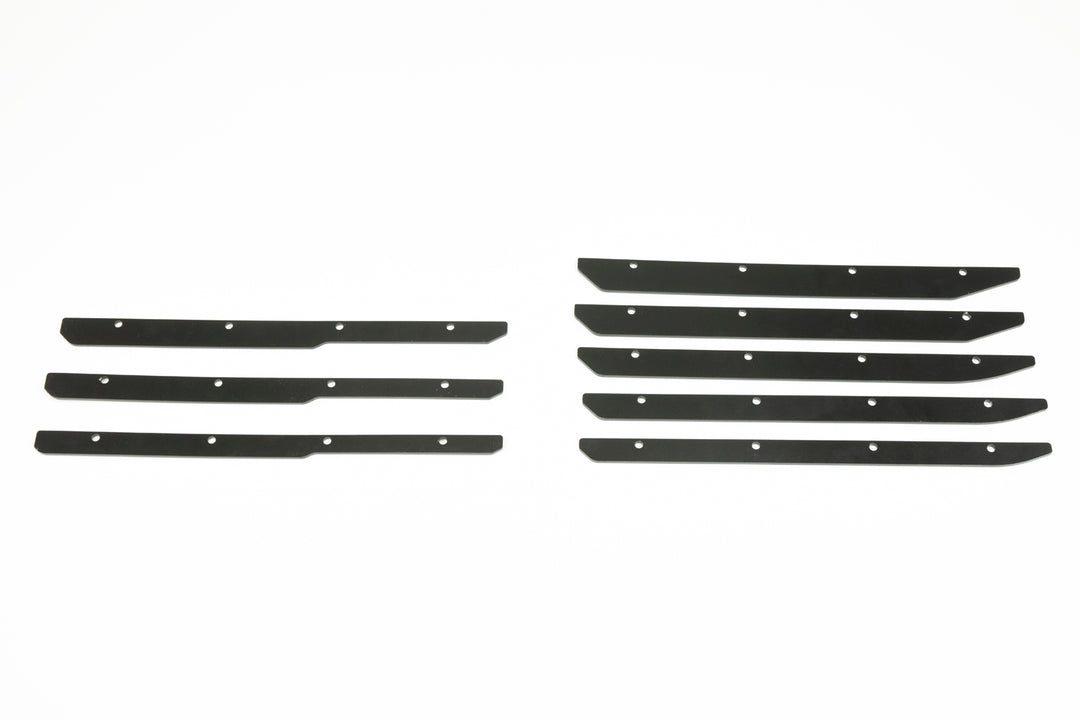 Outer Ski Skags
4105-2300-22
Tune your Live Keel Ski or buy a replacement with 8 sizes of outer skags to choose from. MTN.TOP skags are made from heat treated steel and have an industrial powder coat surface so that snow does not freeze to them.
Choose from multi-height or straight-cut skags.
Multi-Height: Works the best for all around riding. They create self-steering in the ski, making it corner smoother and more fluid on the trail. The 1/8" – 3/8" tall (multi-height) come standard on all Live Keel skis.

Straight-Cut: More aggressive all around. They work best in deep snow conditions or for tuning the ski to do specific things such as hook and turn immediately when you give steering input. Adds a heavier and more positive steering feel.
Sizes:
1/16 – 1/4 tall (multi-height) frozen trails

1/8 – 3/8 tall (multi-height) all around

1/4 – 1/2 tall (multi-height) more aggressive option

1/4 tall (straight-cut) aggressive steering without too much side bite

3/8 tall (straight-cut) aggressive steering with a good amount of side bite

1/2 tall (straight-cut) deep pow

5/8 tall (straight-cut) bottomless pow

3/4 tall (straight cut) bottomless blower pow
 Sold Each
---