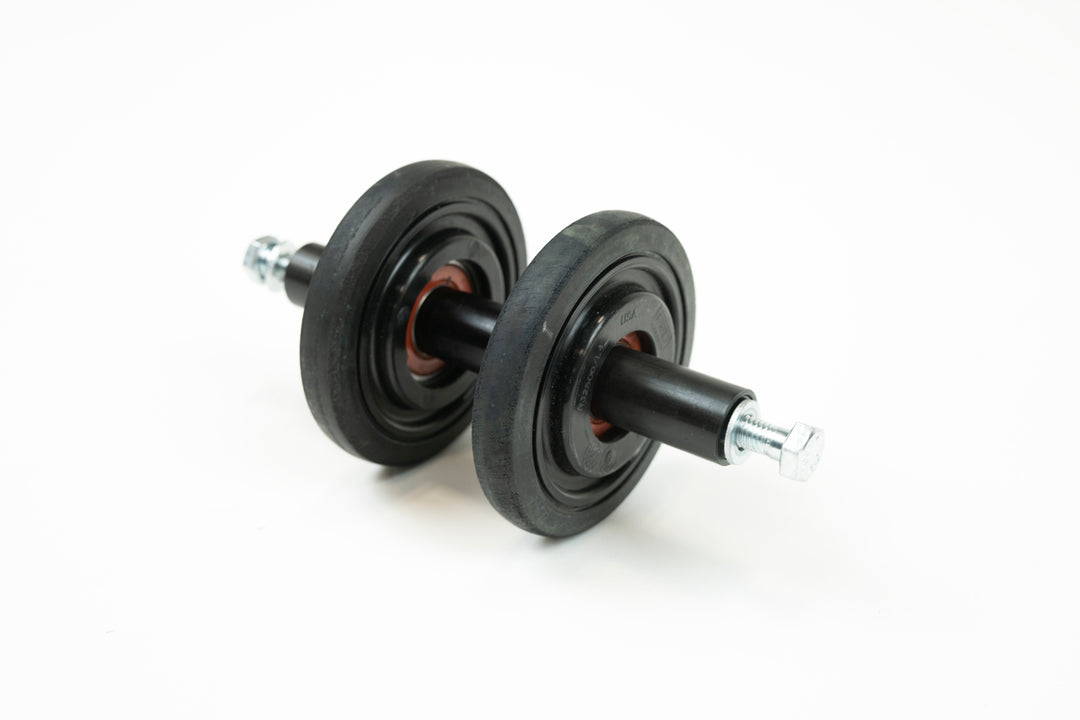 Rail Idler Wheels
3060-0100-22
On the XFR snowbike rear suspension there is a set of holes just behind the front track shock. Those holes are intended for this set of Idler Wheels to bolt to the inside of the rails. This will take weight off of the hi-fax at the point where they have the most pressure on them. If you ride a lot of frozen snow, it will be beneficial to add these to give your bike less of a sticky rolling resistance feel and to make your hi-fax last longer.
Spec:
Wheels are 3 ¼" diameter.
Wheels are rubber to absorb shock.
Wheel hangs down below the hi-fax ¼".
Fits: XFR rear suspension
Includes: 2 wheels, 1 shaft, 2 spacers, bolts
---